Food Pairings
Christmas dinner
It comes round but once a year, but after a pretty miserable Christmas in 2020 because of Covid – Christmas 2021 will be a day to look forward to for most families.
But what should you drink on the big day?
My usual Christmas Day consists of some Cornish sparkling wine or Champagne around lunchtime with some smoked salmon, followed by some light white wine such as a Premier Cru Chablis, or an Alsace Riesling. With turkey and trimmings, it's got to be a white from Burgundy or a decent Pinot Gris followed by a Pinot Noir, Carignan or Dolcetto. For that mid-afternoon slump we'll share some Moscato d'Asti (5% ABV) and have a little breather, before starting on some heavier reds in the evening (mature Aussie Shiraz or a red from Northern/Southern Rhone) – then either some tawny port or madeira to finish with the cheese. Basically we just have all of our favourite wines in one day!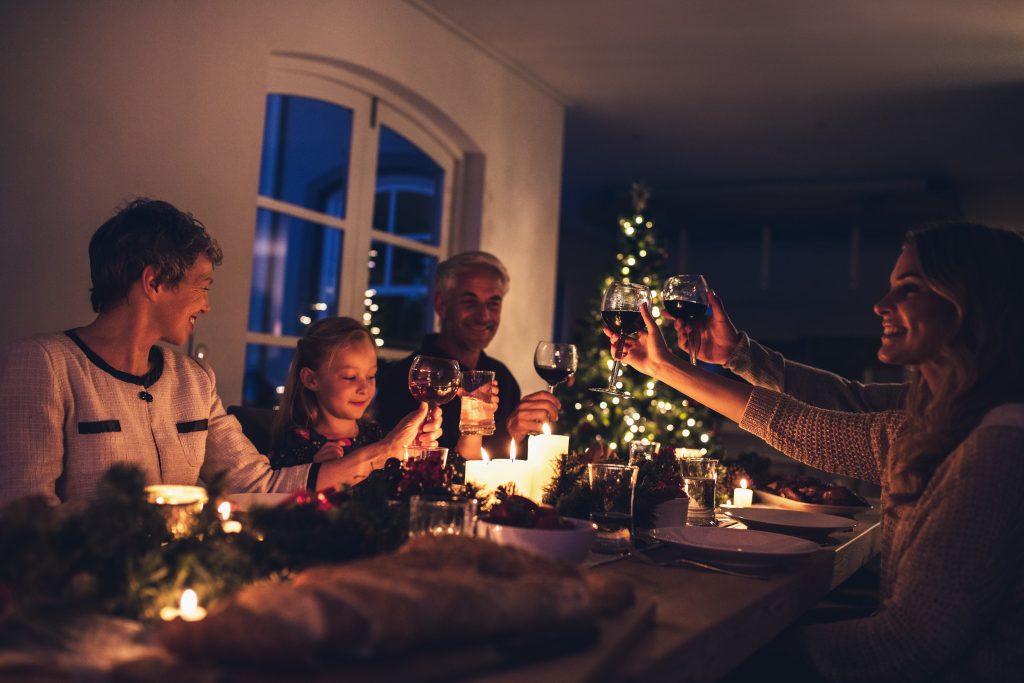 But here are some alternative ideas for Christmas Day…
If you're having cranberry sauce (who doesn't!?) try something with redcurrant or cherry flavours in the wine – such as a gamay (Beaujolais), Pinot Noir (Central Otago, New Zealand), Nebbiolo (Barolo/Barbaresco) or Sangiovese (Chianti/Brunello di Montalcino). Or some left field suggestions – our Zweigelt from Austria or a Californian Zinfandel.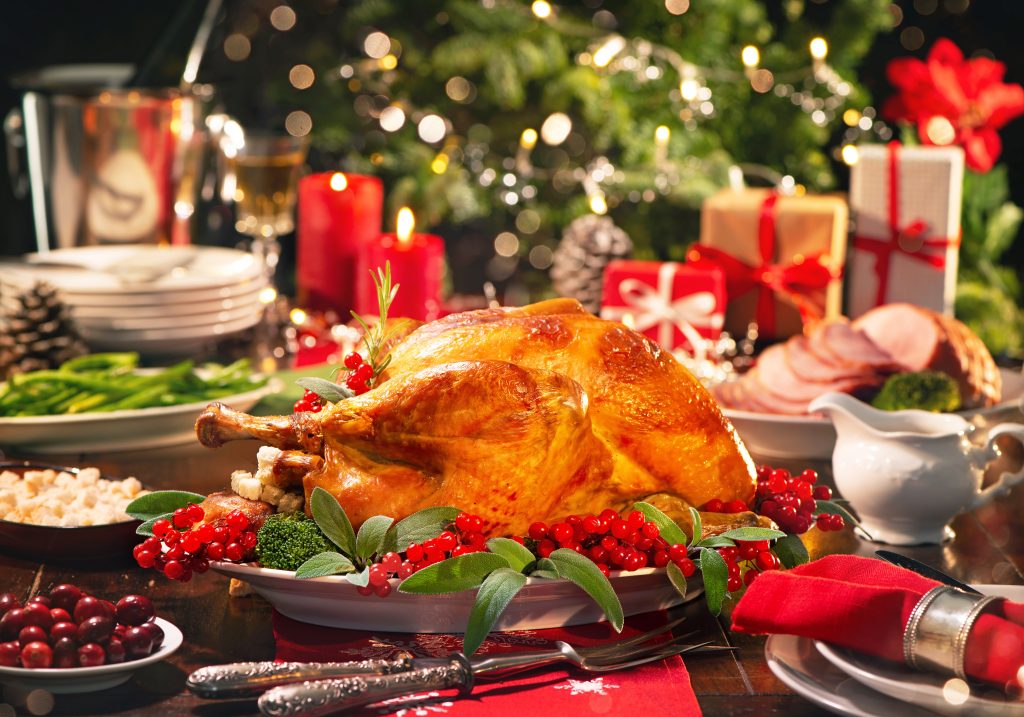 For trimmings with more Christmas spices, try a Bordeaux Superieur (or Claret if you prefer) or a rich Cabernet Sauvignon from Chile, Argentina or South Africa. For trimmings with more herbs in them, why not go for an easy drinking Nero d'Avola from Sicily or a Primitivo from nearby Puglia in the heel of Italy.
If you're having duck, think lighter reds like Pinot Noirs, an Etna red from Sicily, a Bobal from Valencia or a Criolla from Argentina.
If you're Christmas table will have roast beef on it – you can't really go wrong. The classics work well including Argentine Malbecs, Rhone Syrah, Barossa Shiraz or a Cabernet Sauvignon from Bordeaux and beyond. Anything with a bit of spice and depth that will stand up to the beef and gravy. Maybe try a Garnacha (Grenache) from northeast Spain or southern Australia for a special treat.
If it's goose, a regular Bordeaux red works well as does a big blend from Portugal's Douro Valley – usually associated with Port. Or maybe something a bit softer but which still cuts through the fat, like a Barbera d'Asti. Or if you prefer whites, splash out on an off-dry German Riesling or a rich, aromatic Pinot Gris.
For lamb, you can't go wrong with a decent Rioja or a Tempranillo from Ribera del Duero or Argentina, as well as any Cabernet Sauvignon, Chianti or a red from Greece, Turkey or Lebanon. Also try a bigger, ballsier rose from the south of France, such as a Tavel or a Bandol.
Pork works well with Chenin Blanc from South Africa/Loire Valley, a rich Chardonnay, a Fiano from southern Italy or a Viognier from the northern Rhone. Also try it with a decent Côtes du Rhône, A Greek Xinomavro or a GSM (Grenache, Shiraz/Syrah, Mataro/Mourvèdre blend) such as a Châteauneuf-du-Pape or something from south Australia.
Christmas pudding is the next course for Christmas diner – and you can't go wrong with a decent dessert wine. For something opulent and stunning, go for Ben Ryé (Zibibbo grapes) from the tiny island of Pantelleria off the southwest of Sicily. For something classic, try a Sauternes from Bordeaux. Or for something different, try an aged Malvasia Madeira or a Tawny port.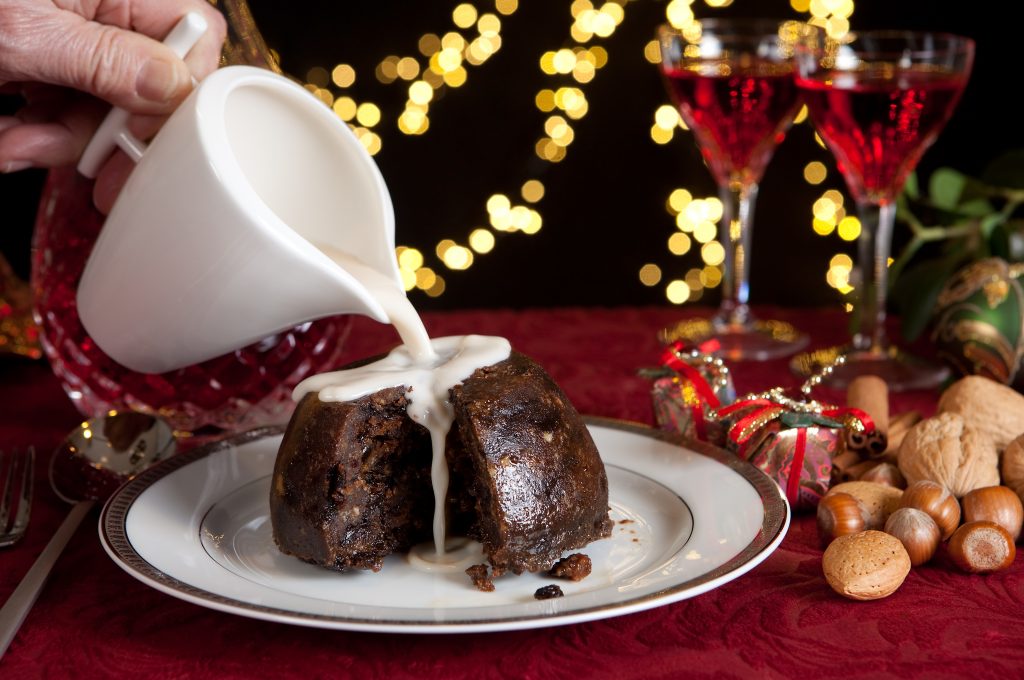 For cheese, vintage port and stilton is a classic – for a reason. Simply delicious. Any sweet white wine would work well with blue cheese, while a rich Chardonnay or Provence rosé cuts through a Brie or a Camembert. With goat's cheese and crumbly English cheese, think Sauvignon Blanc.
On many occasion, the old adage of what "grows together, goes together" is a good rule of thumb for cheese. Think Burgundy and Époisses (make your mouth water by looking below). Or Savennières and Sainte-Maure de Touraine (a goat's cheese). For the dried fruit and nuts which go around the cheese course – try some aged sherries like Olorosos, Amontillados or Palo Cortados plus Madeira, Marsala and Tawny port.